2020's Kitchen Design Trends you'll want to follow
Here are a few kitchen design trends we expect to see this year:
The kitchen remains the most important space inside any home. Homes with a central kitchen, with open plan living areas, create the multi-functional spaces homeowners are looking for today.
Natural Finishes & Bold Textures
2020 is seeing a lot more natural finishes and bold, tactile textures. While the all white kitchen will probably never go out of style, 2020 is all about sustainability and adding warmth to your space. Solid Wood or Engineered wood look-a-like veneers make a wonderful statement in any kitchen, whether it be as feature pieces, or in large sections.
Metallics
In 2019 we saw the rise of brass, copper and gold accessories. It seems this trend is not slowing down soon. These metallics compliment natural finishes elegantly, with beautiful coloured taps, sinks and subtle handles, you can add a touch of class to any kitchen design.
Two toned kitchens
If mixing and matching different textures isn't for you, then integrating two different colours might be a better option. Contrasting wall and floor units, with dark on the bottom and light on the top, can help to make a room look bigger and add a feature look. An attention grabbing splashback between the two can also help round off the whole design, keeping it simple, yet exciting.
Smart Kitchens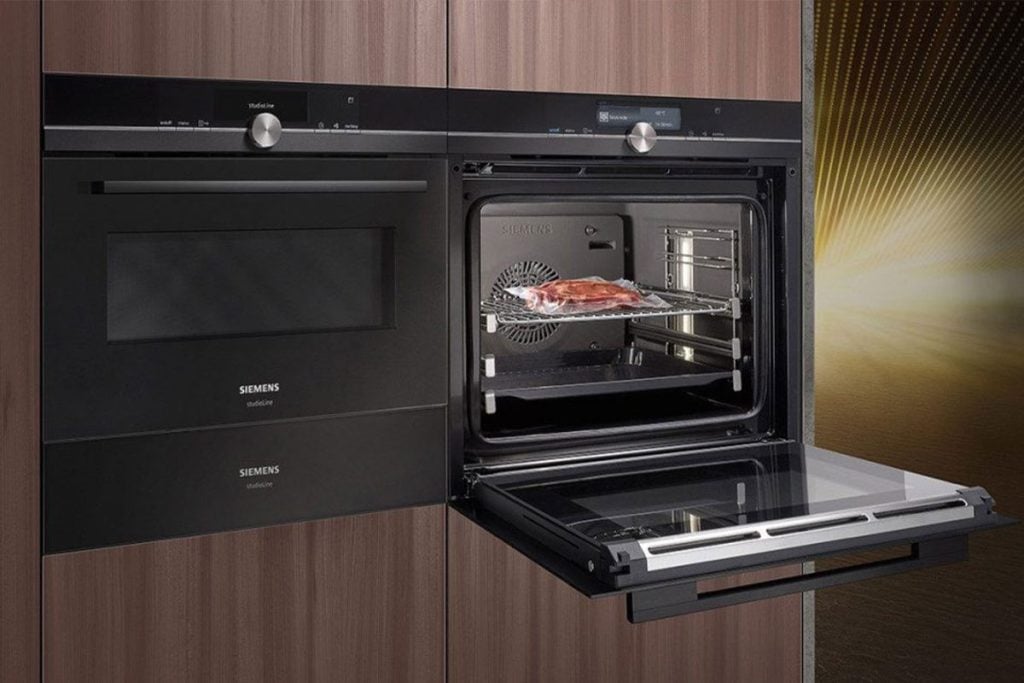 Technology has developed at a rapid rate over the last decade, and we can expect even more growth over the next few. Smart appliances are becoming the norm, from refrigerators with viewing windows so you don't have to open the door to see inside, to ovens that have pre-programed recipes available at the touch of the button. With the fast-paced lifestyle we live, we welcome anything to make our lives easier.
Bold but Relaxing Colours
Pantone's colour of the year is 'Classic Blue'. This bold blue is a calming colour, bringing peace to your home. Strategic colours can create an atmosphere of relaxation and recharging. Teal and pastel greens are also on this season's kitchen palette. Moving away from the dull beige "safe" tones, the kitchen is becoming the centerpiece of the home, so you'll want to make it stand out.
Concealed Storage
Open plan spaces are becoming more and more popular, and so the kitchen is becoming a display piece. Although we love the 'lived-in look', having everything out on your counters for the world to see might not be the look you are going for. So concealed storage like large pantries and smart organisation means that you can pack everything out of the way until it is in use, keeping your space tidy and functional.
Want to stay on top of the latest kitchen design trends and create a kitchen that will never go out of style? Contact one of our expert designers, who will gladly help you create your perfect kitchen.